Get ready to have nightmares tonight! Nothing says Valentines Day quite like a bearskin run in front of the fireplace… right? KFC is trying to spice up everyone's romantic night by giving away said rug. However, their rug is creepy to the point that it looks like a gift from a serial killer! It sports the head and limbs of the good ol' Colonel himself!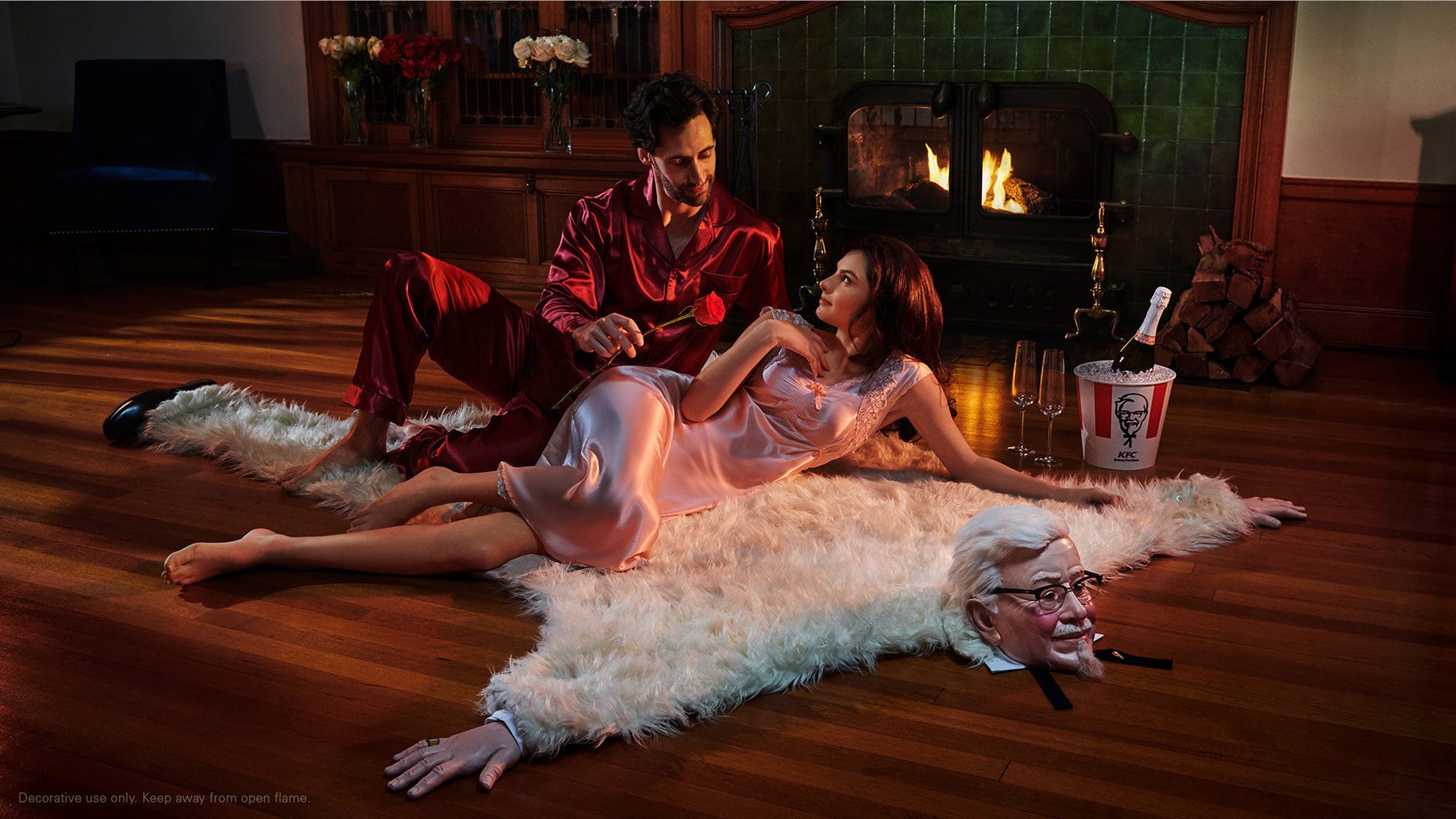 look I could explain in vivid detail how creepy this truly is… but here is a picture instead.
See, it's much worse than you thought! Seriously, good luck ever sleeping again while this is in your house.
To get one of these "special" rugs you need to enter to win on Reddit. Three winners will be selected to win the rug along with two fired-chicken pajama onesies, a gift card to KFC for an entire year, as well as a yearly subscription to an online streaming service. The marketing for KFC is getting to new levels of creepy, but if it works…